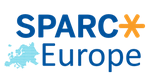 The survey collected responses from 62 funders from 29 European countries. On this basis, SPARC Europe (https://sparceurope.org/) issues five recommendations:
Further encourage funding agencies to adopt open access and open data policies to strengthen their current policies, knowing that 24 respondents do not have open access policies and 42 do not have open access policies for the data.

Analyze to what extent their policy matches other commitments to openness, practices that do not always reflect the way they invest, for example, in outreach initiatives, in-kind or financially.

 Seeking to bridge the gap between the policies of all European countries, with Western and Northern European countries having more policies in place than other countries

 Consider reviewing the expense of item processing fees (APC) and urging publishers to make price and / or cost structures transparent and to reduce CPAs. In fact, out of 62 organizations, 52 contribute to publication costs and some plan to reduce them, and 13 negotiate compensation or transformation agreements with publishers to reduce the overall burden of access to journals.

Closely monitor policy compliance and implementation strategies for monitoring, with only about one-third (23) of surveyed funders monitoring compliance with their policy. And in most cases, non-compliance with policies has no practical consequences for beneficiaries.
The complete report :    https://zenodo.org/record/3401278#.Xc0_SmeWXjB