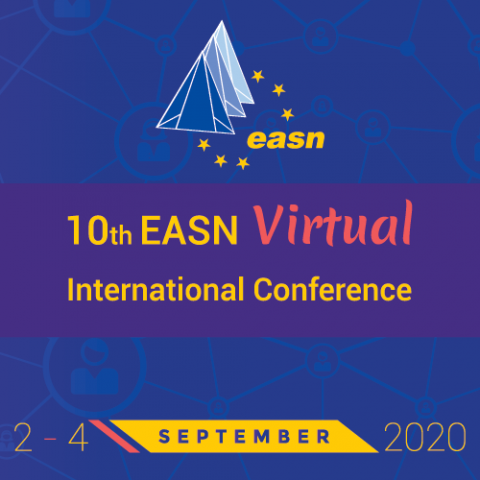 The OSCAR project was very happy to participate to the 10th EASN Virtual Conference which took place online between the 2nd and 4th of September 2020. This year, the conference was dedicated to "Innovation in Aviation & Space to the Satisfaction of the European Citizens".
Despite the challenging times that we are facing due to the global outbreak of the COVID-19 pandemic, as well as despite the virtual format of the event, the EASN Conference has been a major success with approximately 400 participants from 37 different countries, more than 320 presentations, 47 sessions and 48 EU-funded projects represented.
In this frame, the OSCAR project exploited the opportunity and disseminated its main activities with a dedicated session which was successfully held on the third day of the event, on September 4th, 2020 from 14:30 CET until 16:10 CET.
During the OSCAR session, an overview of the current state of Open Science in European Aviation research was given by the OSCAR team, as well as the main up to date achievements and results of the project were presented. Following the presentations given by the OSCAR partners, an open discussion with the audience took place and exciting issues such as: "What opportunities do you see in the implementation of Open Science in AAT?" and "What risks do you see in the implementation of Open Science in AAT?", were discussed with the session participants.
The OSCAR team wants to thank all those who attended the session and fueled fruitful discussions.