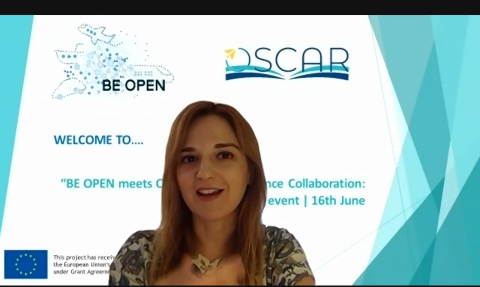 The joint interactive event "BE OPEN meets OSCAR: Open Science Collaboration", took place successfully on the 16th of June, 2021, virtually.
The common event of BE OPEN and OSCAR has focused on providing general guidelines for Open Science promotion, regulatory schemes for Open Science operationalization and presenting interactive tools for enhancing Open Science collaboration amongst transport stakeholders. Moreover, the main significant outcomes of the two projects were presented. An open panel discussion and Q&A session rounded up the event.
The OSCAR presentations can be found here.
We would like to thank all those who participated and contributed for the successful outcome of this event!