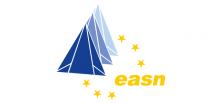 The European Aeronautics Science Network (EASN) publishes on a regular basis an electronic newsletter which is distributed to several thousands of aerospace-related researchers and scientists throughout Europe.
An article presenting the main OSCAR up to date achievements, news and results has been published at the January 2021 issue.
To read the article please visit: https://easn.net/newsletters/issues/easn-newsletter-january-2021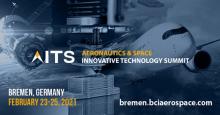 The Aeronautics & Space Innovative Technology Summit will take place digitally on February 23-25, 2021.
AITS Bremen is a premier German business convention focused on the application of innovative technologies in the aeronautics, space and defense industries. AITS Bremen brings together senior level executives from leading companies with a regional and global outreach, showcasing unique capabilities and know-how, and engaging participants in meaningful and effective business meetings and conferences.

The Barcamp Open Science is a barcamp dedicated to the Open Science movement. It is open to everybody interested in discussing, learning more about, and sharing experiences on practices in Open Science. Researchers and practitioners from various backgrounds are invited to contribute their experience and ideas to the discussion. The barcamp will bring together both novices and experts and its open format supports lively discussions, interesting presentations, development of new ideas, and knowledge exchange.

A dedicated EOSC Enhance webinar will be held on "EOSC Portal New Release - Tutorial for existing providers". The virtual event will take place on January 21st, 2021 at 11:00-12:00 CET. After the general overview offered in the first webinar and dedicated tutorials for both new providers and new users, this time the tutorial will focus on the features for existing providers of the EOSC Portal.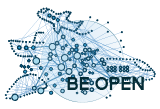 The BE OPEN project (https://beopen-project.eu) will hold its second event on the 21st of January 2021, in the frame of the 100th Transportation Research Board Annual Meeting (TRB AM 2021).
The workshop on "Open Science in Transport: Challenges and Opportunities in a COVID-19 Era" will be held on Thursday, January 21, 2021 from 2:00 PM to 5:00 PM (EST) / 20:00 to 23:00 (CET) under the sponsoring of TRB International Coordinating Council.

Two new reports with recommendations have been released by the FAIR Working Group, on the FAIR metrics for EOSC and on the service certification.
The FAIR metrics report proposes a set of metrics for FAIR data in EOSC, taking the RDA FAIR Data Maturity Model indicators as a baseline. The report strongly recommends that the proposed metrics are extensively tested and validated. The definition of metrics should be a continuous process, taking feedback from implementation into account to ensure requirements are inclusive and fit the diversity of research community practice.

Against the background of the current COVID-19 crisis, the ERAC Standing Working Group on Open Science and Innovation (ERAC SWG OSI) has adopted an "Opinion on Open Science and Open Innovation in times of pandemic". The Working Group considers that the current COVID-19 crisis works as a catalyst for Open Science and Open Innovation, providing scientists and policy makers with many opportunities, but also significant new challenges.